The city of Semarang in Central Java offers a myriad of tourist attractions, ranging from historical tours to captivating natural attractions. So there is nothing wrong if you choose the city of Semarang as a tourist destination when the holidays arrive. Exploring the city of Semarang may not be enough if you only do it for a day, but you can prioritize the places you want to visit first if you have limited time and funds. Here we summarize some of the tourist attractions in the City and Regency of Semarang:
You can find traces of colonial heritage in Semarang when you visit the Kota Lama area, which is located at Letjen Suprapto street, Tanjung Mas, North Semarang District Semarang City. Arriving in Kota Lama you may feel like you are in Europe. This is because the building there is designed in a European style, a perfect location for photos.
In Kota Lama, travelers can also relax at Taman Srigunting, buy antiques, go around by bicycle, or visit the Semarang Gallery and Blenduk Church. The facilities in Kota Lama are quite complete, including toilets, prayer rooms, restaurants and cafes, museums, and bicycle rental. Interestingly, visitors do not need to pay an entrance ticket to visit the Old City or for free. However, they will be charged for renting a bicycle and enjoying other paid facilities.
Fort Pendem or Fort Willem I is another old Dutch heritage building that still stands firmly in Semarang. This place is perfect for a photo background. This fort with photogenic Dutch architecture is located in Bugisari, Lodoyong, Ambarawa District, Semarang Regency.
In addition to capturing moments with extraordinary and exotic backgrounds, visitors can also enjoy the feel of this historical building by strolling around it. The entry to this attraction is free, you only need to pay the parking fee if you bring a vehicle. Visitors can visit the Fort at 08.00 AM to 17.00 PM..
Gombel Hill is the highest land in Semarang because it is the place where radio, television, and telecommunications towers are built. This hill has a beautiful panorama at night, such as the expanse of sparkling stars in the sky and the city lights that look very beautiful.
Enjoy the calming feel and the cool air from the top of Gombel Hill. The facilities there include lodging, parking, and restaurants. Visitors are not charged an entrance ticket when visiting Gombel Hill, located in Ngesrep, Banyumanik, Semarang City.
Sam Poo Kong Temple is a historical site that witnesses the development of Islam in Semarang, which was spread by an explorer from China named Cheng Ho. Sam Poo Kong Temple is located at Simongan Raya street, number 129, Bongsari, West Semarang District, Semarang City. The architecture of this pagoda is a blend of Chinese culture and Islamic nuances with a green ceiling pattern and a drum. This pagoda is a place of worship that is suitable for religious tourism. However, many visitors who come are mostly wanting to hunt for photos.
This pagoda is usually the venue for festivals, such as the anniversary of Sam Poo Kong and Chinese New Year. The ticket price on weekdays is IDR. 8,000 for adults and IDR. 5,000 for children. There is a difference in ticket prices on weekends, the entrance ticket is IDR. 12,000 per adult and IDR. 8,000 per child. The entrance ticket is only for the tourist area, to enter the worship area will charge visitors an additional fee.
If you want to explore all corners, a canal ticket covers the worship area of ​​the entire pagoda area. On weekdays, the price is IDR 28,000 per adult and IDR 15,000 per child. Meanwhile, on weekends, the price is IDR 30,000 per adult and IDR 15,000 per child. In addition, historical tour packages are available for groups at the cost of IDR 20,000 per person (Primary schooler beloe), IDR 35,000 per person (junior high school, high school, university students, and agency), and IDR 35,000 per person with a minimum of 10 adults.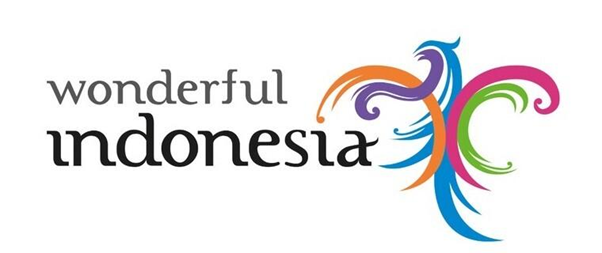 Semarang has Brown Canyon, which is no less interesting and beautiful than the Grand Canyon in The States. This place is located in Rawasari, Tembalang, Semarang City. Formerly, Brown Canyon was a mining excavation that is now a tourist spot.
There you can also enjoy the pool, which is often used as a photo spot. Brown Canyon Semarang is suitable as an American-style cool and instagramable photo spot with a beautiful and fantastic backdrop. In addition, visitors do not need to pay for an entrance ticket, it is free.
Previously, the Ambarawa Railway Museum was a train station that was converted into a museum. This tourist destination is more suitable for an educational tour of the history of the railway. This museum is located on Jalan Station, Panjang Kidul street, Number.1, Panjang Kidul, Panjang, Ambarawa District, Semarang Regency. Visitors can also join a sightseeing tour by steam train, take pictures at cool spots, shop for souvenirs, and see collections in museums.
This museum has a collection of steam locomotives, ranging from series B, C, D, to CC. In addition, there are also railroad antiques, such as ancient passenger ticket machines, telegraphs, train bells, and rail clerk whistles. Visitors can take pictures in these instagramable and interesting spots, ranging from train cars, train tracks to bus stops. The entrance ticket to the Ambarawa Railway Museum is IDR. 10,000 per person. The museum is open every day from 08.00 AM to 17.00 PM  local times.
Planning to visit Semarang soon? Find out more about Semarang and Indonesia by visiting Wonderful Indonesia.